CVS/pharmacy recently gave some of my fellow bloggers and me an early look at their new ad campaign – what's your deal? Not only did I think it was hilarious, but it's genius, really.
Take a look —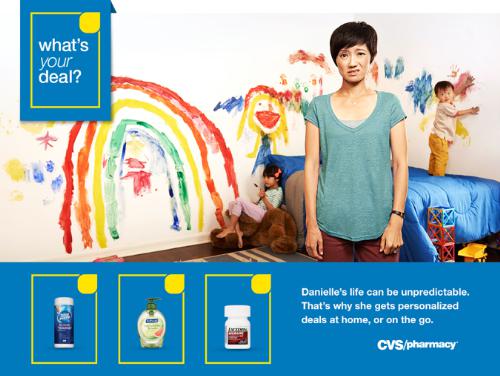 Oh, boy… how I can relate to the defeated look on Danielle's face! While my kids have never used the entire wall as the canvas of masterpieces, the headaches they have given me sure do compare. The above ad met me where I am as a worn-out, hard-working mom.
And, that? Was just plain funny!
A sneak peak at the clever advertising above was only just a teeny fraction of the surprises that awaited us at CVS HQ last month. Before our trip, they sent each of us brand new iPads to check out the new way to see a personalized version of their weekly ad, based on our past CVS purchase history. ExtraCare offers are highlighted, and any items you've previously purchased are bumped to the very top of the list to make your shopping plans easy and convenient.
Here is myWeekly Ad for this week —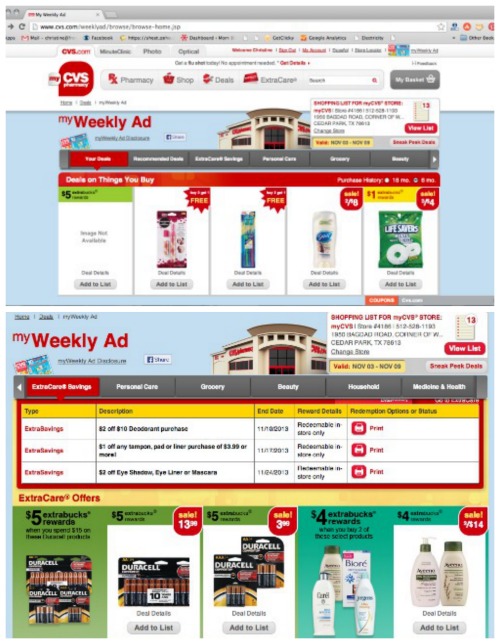 In addition to learning more about CVS and this new tool, a peek at wonderful gifts fit for giving from CVS this Holiday season was a fun surprise – Christmas is October! We got to play with decorating and entertaining items, stocking stuffers and more. Quite honestly I was surprised at the variety and value. Especially when looking at the gift ideas under $25! I mean, I have shopped at CVS for snack items, beauty  and personal products, and medication, but never before for gifts.
I must confess, however, that the absolute BEST part of the trip was seeing, touching, feeling, and trying a wide variety of beauty products. In the midst of everything from perfumes and colognes to skin care items and makeup, I had a blast!

In the next few weeks I'll be sharing some of my favorite products from CVS, so stay tuned!
Disclosure:  All expenses to Rhode Island were paid for by CVS , as well as product (including the iPad mini), to facilitate this post. All thoughts and opinions expressed are my own.