We have six kiddos in school this year who are required to do homework after school and, in some cases, even on the weekend. I have to admit that it is pretty difficult for all of them to find a quiet place to work, if they are not completing their assignments at the same time (which hardly ever happens!). Latin, algebra and geometry, art history, and biology are subjects that call for a special atmosphere to encourage concentration. Add 20 minutes of reading aloud for each of my third graders and we could have ourselves a mess of confusion!
But, no matter how many kiddos you have, homework time can be difficult. It's important to create a quiet space, with everything needed to complete assignments available at your fingertips. To help create this quiet space for my kids, we have dedicated a corner of our loft as our Homework Station.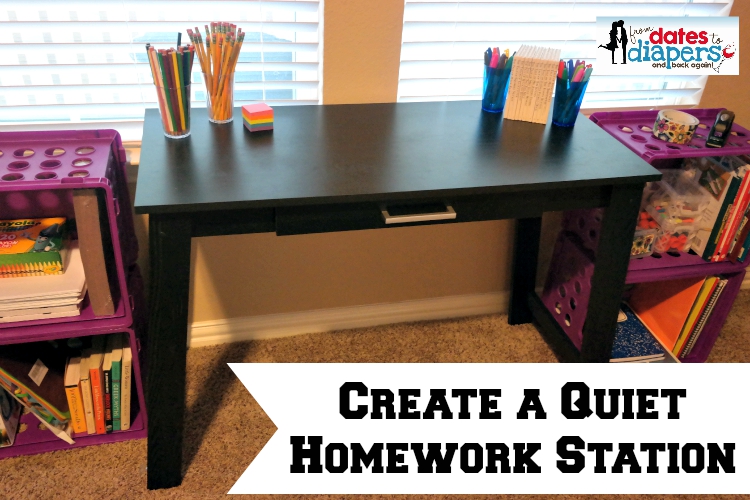 What makes a great Homework Station?
A Desk
My kids go to a classical school, so most research is done using old documents and books, and a majority of work is to be hand-written. Hand-written papers needs to be done neatly, so sitting at a desk makes this easier and tends to help create superior and more well-thought out work. Occasionally one of my older kids will have to do some online research or type up an essay, so the laptop is brought to the desk, so as to create a working environment free of distractions. The Mainstays writing desk, available at Walmart, is a great option for a small space.
Comfy Chairs
My kiddos have a lot of reading assignments. In fact, Zach read more than half of Homer's Odyssey over this last weekend. He moved from his bed in his room to the porch out front to our beanbag chair in the loft, but he got it all done and was ready for his test today. Being comfortable while doing schoolwork makes a huge difference. (It helped that he enjoyed what he was reading!)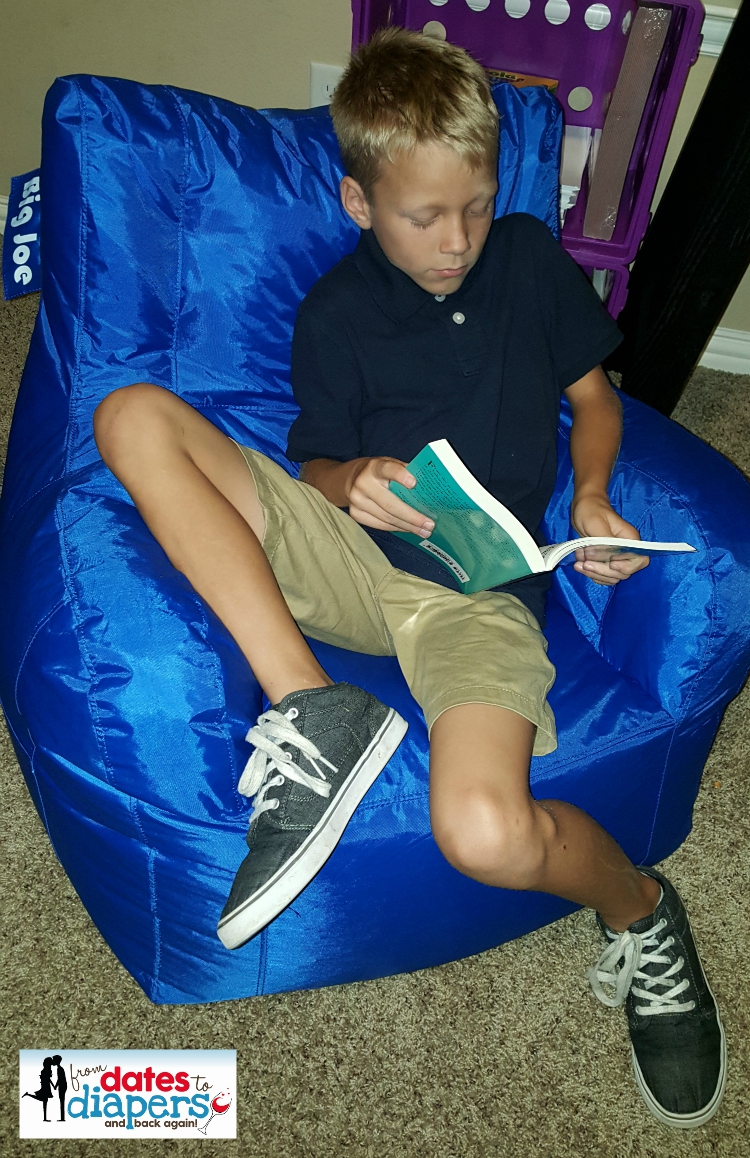 Plenty of Extra Supplies
It's smart to have lined paper, extra pens, and even extra binders on hand, just in case. You never know when a project or homework assignment will require something more than what is currently being used, or kept in backpacks and lockers. Now is a great time to stock up, since everything from crayons and glue sticks to those notebooks are on sale at Walmart.
Cubbies or Shelves
And, of course, you need an organized way to keep everything handy. These storage crates I found at my local Walmart (only available in stores) are perfect for organizing all of your extra supplies, books, and learning aids. A 3-drawer cart (on sale for only $16.86!) to store extra goodies would be a great idea, as well.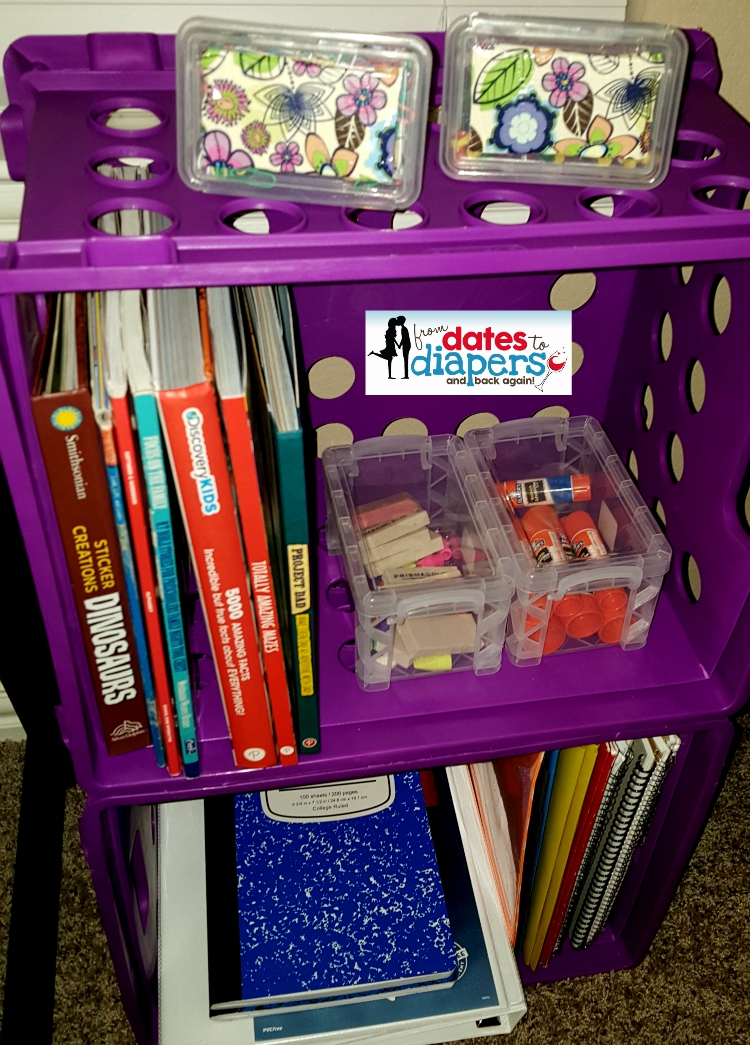 Creating a quiet homework station has solved a lot of concentration problems for us. Let me know if you create one similar!
As a participant in the Walmart Moms Program, I've received compensation for my time and efforts in creating this post. All thoughts and opinions are my own.