As I'm sure you've noticed, I've posted giveaways every day of this last week…. I hope you had a chance to enter each one. Even with all of my giveaways, I've been taking a vacation, of sorts. A bloggy vacation.
But, boy… Have I been busy!
Our Christmas was such a wonderful and joyous celebration. We spent the morning here at home, enjoying eachother and reflecting on the birth of our Saviour. The evening was spent with my side of the family. Laughing, playing, talking, eating, and visiting. Good times. Great memories.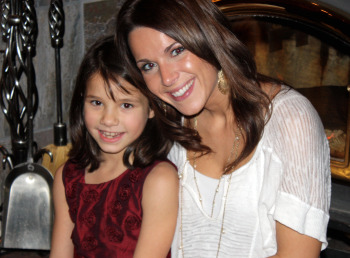 We celebrated a birthday. Two in one day, in fact. Mimi (aka my Mom) shares a birthday with Jesus, but we make sure she's celebrated, too.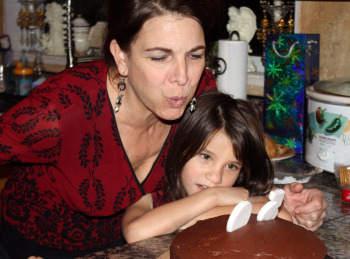 We've enjoyed having Daddy home. We've played games, watched movies, read new books, enjoyed eachother's company. We even got some work done around the house, including a trip to the dump – Not fun, but necessary. The part that was fun – Seeing our brand new kitchen table and chairs all set up!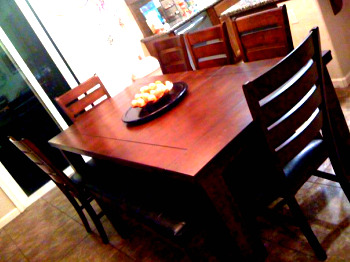 Oh, and we've sort of added a new member to our family. Well, for a little while. My brother returns to Cape May, New Jersey, at the end of the month for the rest of his training for the U.S. Coast Guard Reserves. He has to leave behind his beloved Cali, a three-year-old Australian Shepherd, and we agreed to take her in. She's such a sweet dog and my kids love her already. I shudder to think about the day Nick has to pick her up to take her home with him… She's already a part of this family!