Baby's First Christmas is a special time in a family's life filled with memories, traditions, and photos. I remember our first Christmas as new parents… Ethan had just been released from the hospital and we were so happy to have our tiny babies home for this special Holiday!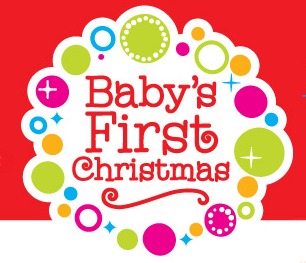 On December 7th – thats TOMORROW – Babies "R" Us is hosting a fun in-store event. They are inviting fans to shop at their stores across the U.S. for gift ideas, holiday shopping tips, deals, giveaways and much more to help families with kids of all ages, especially those with newborns, get ready for the holidays. Parents can come and enjoy holiday festivities, giveaways & prizes, including a $10 Babies "R" Us gift card just for joining the fun! You don't want to miss it!!
Maybe your family's first Christmases were years ago, or perhaps this year will mark your baby's first – either way, we want to hear about you and your family's traditions and favorite memories of your kids' first holiday! To help add to the fun, Babies "R" Us is offering one lucky reader a $50 Babies "R" Us gift card to help out with gift-giving this season.
a Rafflecopter giveaway