Remember the photo that Ray posted the other day? He asked you to create a caption for it and you did not disappoint! Check out what y'all came up with.
Now, I'm sure you're wondering what happened. Well, rest assured that Timmy was not harmed. Nor did he harm anyone. He did, however, find my gel food coloring and managed to create a faux crime scene!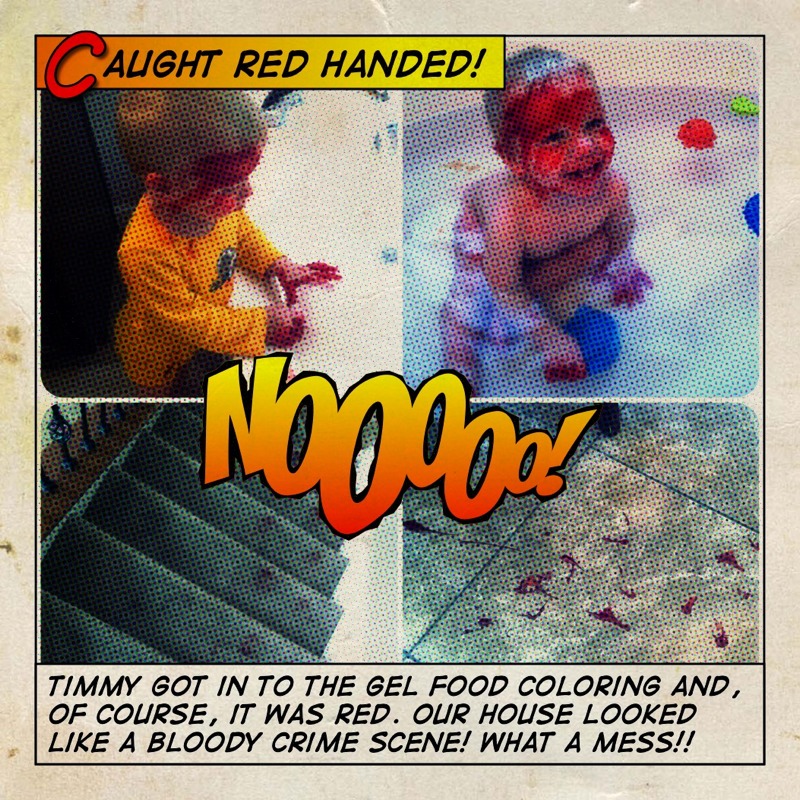 But, what a scare he gave me!!