Do you need another gift idea? It's not too late to pick up an AeroGarden. It truly is the perfect gift for any one who, like me, have not a green thumb!
I first told you about the AeroGarden when I set it up in my kitchen. If you remember, I told you all about how fun it was to set up and how much I was looking forward to not killing what we "planted". If you don't remember, go check it out. I'll wait…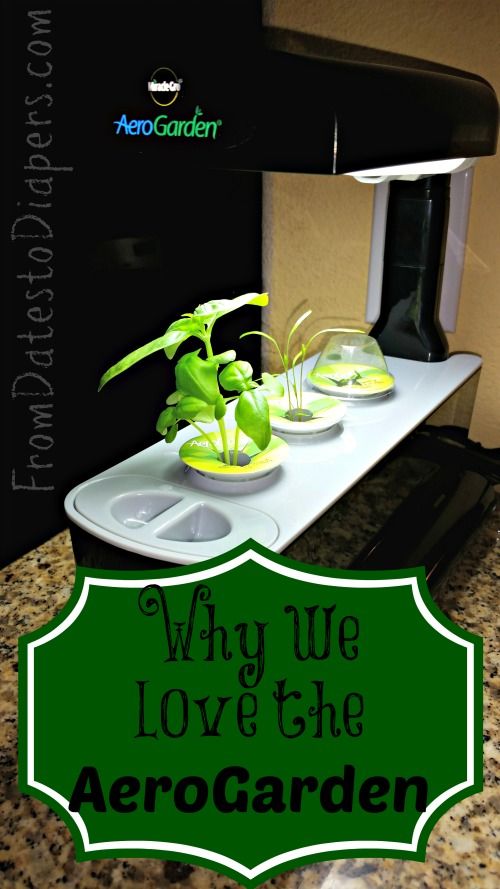 Well, I am very proud to tell you that I am growing herbs!!
Our beautiful Basil showed itself first. We were pretty surprised at how quickly we saw the first little sprout. After 3 weeks, our little plant is still not big enough to clip any leaves off, but at this rate it will be soon!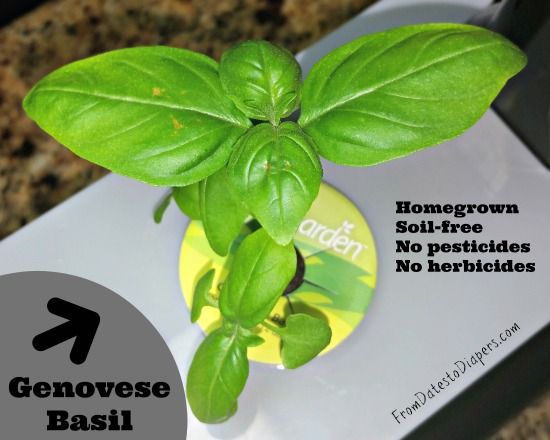 The Dill sprouted next. Unfortunately, the first little sprout was plucked out of the pod, but several more showed themselves soon after.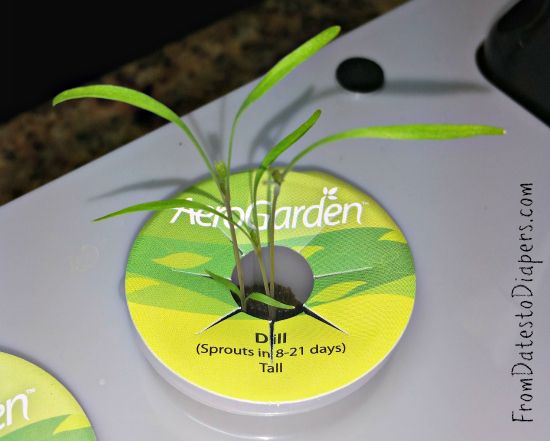 As for the Parsley, I was a bit concerned, as it wasn't sprouting as quickly as the others. The pod specifies that it could take 7-21 days, so I tried to be patient. Of course, just yesterday, it popped up!
The AeroGarden 3SL is "Only at Walmart" this holiday season and I would definitely recommend it as a gift for any one on your list – grandmother, friend, teacher, or neighbor. It would also make a great gift for the young adult fresh out on his own! The AeroGarden is available in 1,880 Walmart stores and at Walmart.com. Priced at $49.97, the AeroGarden is also pretty affordable.
As a participant in the Walmart Moms Program, I've received compensation for my time and efforts in creating this post. All thoughts and opinions are my own.