With the back-to-school season upon us, don't miss the opportunity to capture the perfect shot of the winning touchdown, the last second field goal or the fourth quarter huddle. Whether you are attending your child's Pop Warner tournament or your teen's Homecoming Football game, be sure to photograph and videotape every moment with high quality.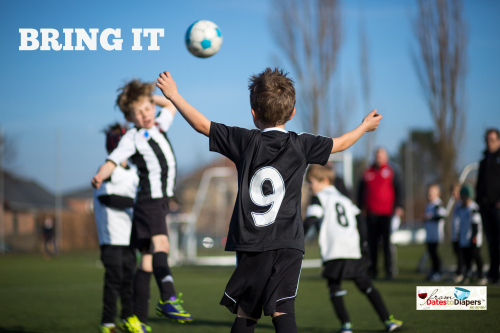 © bigandt / Dollar Photo Club
The seasons of blurry action shots and over-exposed kick-offs are in the past. Sports fans can #bringit by capturing higher quality images and video of every game this season. To help you make this happen, I'd like to share a few tips and tricks courtesy of Canon's Digital Learning Center, to help #bringit for sporting events:
When you first arrive to the game, be sure to find the spot with the best lighting; stand in front of the light in order to capture the clearest shot.
Set your camera's shooting mode to an automatic high shutter speed to ensure that you catch the perfect shot of your team.
Don't be afraid to shoot from a different angle. Try standing at the top of the bleachers, on the highest hill or from standing low on the sideline in order to capture a variety of shots.
Telephoto zoom lenses allow for optimal photo-documenting sport events and athletes at a distance.