I know the new child safety seat law went in to effect here in California on January 1st, but did YOU know about it? While I don't agree that it was completely necessary, and the penalties are severe, it was a pretty easy adjustment, all things considered.
In case you haven't seen the law, as it was written, here it is:
Children *MUST* be secured in an appropriate child passenger restraint (safety seat or booster seat) IN THE BACK SEAT OF A VEHICLE until they are at least 8 YEARS OLD or 4′ 9″ in height.
Thousands of children are injured or killed every year by safety seats that are improperly fastened by parents or caretakers. Remember, most collisions occur within a mile of the home – so properly buckle your child in a safety seat for every trip, no matter how short.
If you're not sure about how to properly secure your child in a safety seat, or even install the seat in your vehicle, contact your local CHP Area Office, and set up an appointment for a lesson. Find your local Area Office anywhere in California. Click the Division you're in, then click the "Area Offices" link – the address and phone number for every CHP Area Office in your Division will display.
It can be overwhelming to find the perfect seat for you and your children. Here are some of the seats we use, trust, and highly recommend::
For Baby:
The Safety 1st onBoard 35 Infant Car Seat is a great choice for your babes. And, don't forget the Clic! Universal Stroller Frame – It's a life (and space) saver.
Car Seat Features:
Featuring air protect side impact technology
Rear-facing 4-35 pounds and up to 32″in height
Customizable insert and low harness slots make the seat ideal for preemies and adjustable for growing babies
Carry curve handle features ergonomic design
Adjustable base and one-click latch installation system
Clic! Features:
Stretch canopy for sun & wind protection
Extra-large storage basket for baby's gear and more
Parent organizer tray with drink holders and a cover to keep items safe and dry
Compact fold fits easily in small spaces
For the "big" kids:
The Clek Olli Booster is intended for kiddos age 4 and up. It's a belt-positioning seat designed and engineered to help keep your precious cargo safe. It's comfortable, portable, secure seating for today's family on the go.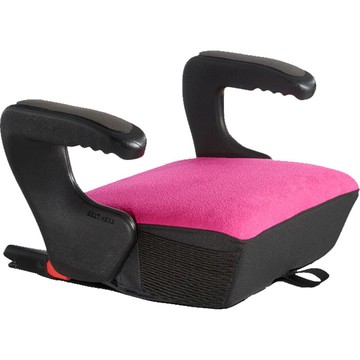 Olli Booster Seat Safety Highlights:
Raises your child 4 in. to improve in-vehicle shoulder belt fit
Better positions the seat belt on the child's hips to improve safety
Locks into place, using the LATCH system, to provide additional booster seat stability in a collision
For all of your precious cargo:
Graco is one of our favorite brands. From the Pack 'n Play and monitors to the travel systems and activity centers, we have never been disappointed. The Graco Smart Seat All-in-One is by far one of the best car seats we've owned. Timmy will continue to grow (unfortunately) and this seat will adjust to fit him, long after the laws say he must be in a car seat.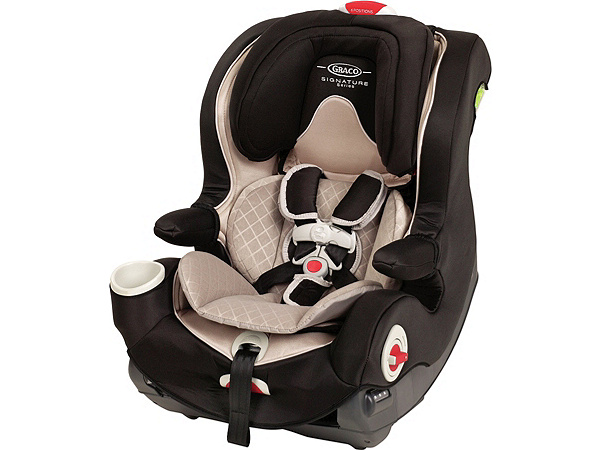 Smart Seat Features:
Rear-facing in a harness from 5-40 lbs, forward facing in a harness from 20-65 lbs. then as a belt-positioning booster from 30-100 lbs.
SafeSeat Engineering
Convenient, stay-in-car base with belt lock off for one time install (LATCH equipped)
No Re-thread harness for quick & easy harness adjustment
One-hand, 6 position adjustable head rest for your growing child
On-the go, 5-position recline so you can recline child while in use
Were you effected by the new Car Seat Law in California? What do you think of it?
How long do you think kiddos should use car seats?
I have received one or more item mentioned for review purposes. All opinions are mine.