Julia snapped this gorgeous shot on Ray's iPhone while the butterfly flittered on her finger. She texted me the picture and said, "I think it really likes me, Mom… It stayed on my finger for three minutes!"
Later I came to find out that she asked Ray to take a picture, but she wasn't satisfied by any of the shots he took. She wanted to photo to turn out perfectly and got this shot the very first time!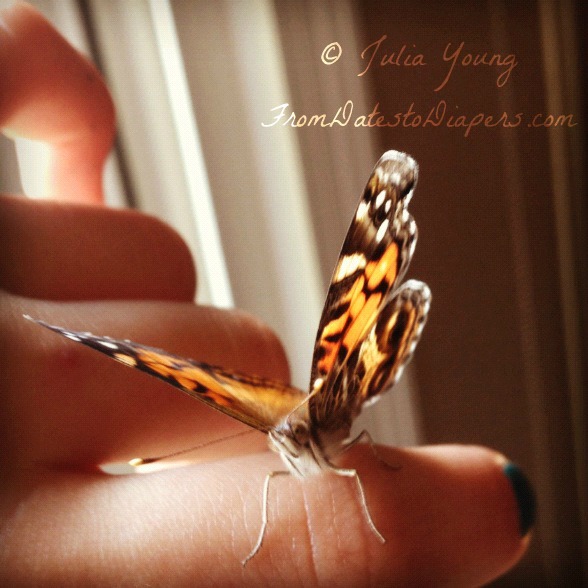 For more inspiring photos, check out 5 Minutes for Mom, The Bonafide Life, Better in Bulk, Shanamama, Not Your Momblog, The Divine Miss Mommy, Colorado Moms, Rajean Blomquist, High Impact Mom, BrainFoggles, Rachel Ferrucci and Zensible Mama. And be sure to link up your own!