Back to school means new teachers, new supplies, new routines and NEW DUDS!! For most kids returning to school next week, they are picking out their first day of school outfit. Mine, however, are making sure they have belts, ties and appropriate shoes to comply with their school's fairly strict dress code. It's my job, while they are searching, to purchase new pants and skirts, white oxfords and blue or white polos.
Walmart is the perfect place to find all of your kids' school clothes, whether they be school uniforms or the most colorful outfit. Right now, in fact, you can find plenty of items on Rollback – clothes, backpacks, shoes and more.
As you can see, Timmy is all decked out for his very first day of kindergarten. He is a huge fan of the crisp white oxford, just like his big brothers! We found him some black canvas shoes (not shown) for a steal and he hasn't wanted to take them off. Good thing he can wear them to school every.single. day. Ah, to be a kindergartner!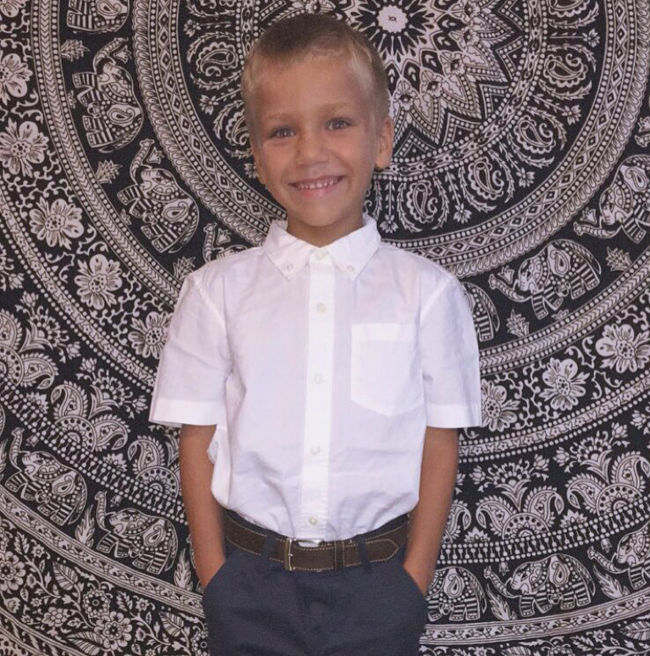 Although he can't wear it to school, I decided to grab another super cute outfit for Timmy at Walmart, just for fun. I couldn't resist the yellow!
photo – Timmy in school duds
As a participant in the Walmart Moms Program, I've received compensation for my time and efforts in creating this post. All thoughts and opinions are my own.