Lo, children are a heritage of the Lord, and the fruit of the womb is his reward. As arrows are in the hand of a mighty man, so are children of the youth. Happy is the man whose quiver is full of them: they shall not be ashamed, but they shall speak with the enemies in the gate. Psalm 127:3, 4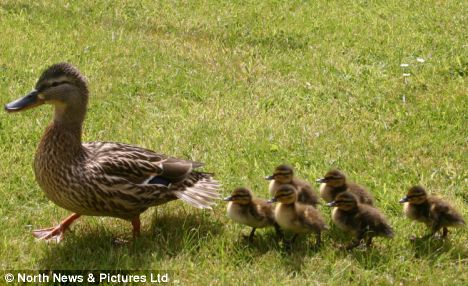 Yesterday the kids and I stopped at Carl's Jr. while we waited for a few prescriptions to be filled. Noah was asleep and it was just the kids and me. As we sat there eating, a woman came and sat down near us and just stared at us. Now, I'm not talking about just watching us, but she sat with her mouth agape, glaring at us. My kids were not loud and obnoxious, but quiet and somewhat docile. All of them.

That got me thinking… Thinking about my family. Thinking about my big family.

Are big families that much of an anomaly that people have to stare, or was she just captivated by my children's charm and cuteness?

As the oldest of five, growing up with a very large extended family, I didn't really think much about the world's perception of us. Except for when I'd hear "okay, kids, get your coats on… time to go," a time or two, from a tired hostess. Or, when my parents were complimented on their children's "surprisingly good behavior," as if it was shocking that a large young family could also be nice dinner companions.

Now, as a mom of six young'ens myself, I am struggling with everyone's perception of our family. Simply due to the fact that there are SIX little ones in tow, I know that people see us sit down at a table nearby and shudder. I guess if I didn't have so many kiddos myself, and I saw half a dozen young kids parade in, with only two (sometimes even just one) adults, I may too.

On many occasions Ray and I have also been complimented on our children's ability to behave in a restaurant or other venue. By those same people who cringed when we walked in, mind you. Maybe people shouldn't be so quick to label the large families they see as unruly and chaotic.

No matter how well behaved my siblings and I were growing up, my family was hardly ever invited to any other family's home. Now I understand why, because the same is true for us. I've discovered that people think of the sheer volume of us and the noise and activity that encompasses the eight of us and shy away. That and most homes just aren't big enough to accommodate five rough and tumble boys. Ha!

To be fair, many of our friends are more than happy to come hang out here at our place. Perhaps that's because our floors are already sticky or we can send our kids to their rooms, but I'm cool with that. You may be surprised at how strangers react to us, though. Aside from the stares and glare, many people just point, count, and frown as they walk by us. On more than one occasion I've turned around, before an unsuspecting passer-by even had a chance to add us all up, and said with a smile, "There are six of 'em and they're all mine."

What do you do when you see a mom with more than a few ducklings walking behind her? Are you quick to assume they are a walking mass of chaos?

Perhaps you're the mama or papa of a large family… How do people react to you and your brood?