The new lens that I ordered for my Canon SLR just arrived today. I thought I was excited to begin taking pictures again. But, I wasn't nearly as excited as Julia was! She took pictures made photographs all afternoon!
"You don't take a photograph, you make it."
– Ansel Adams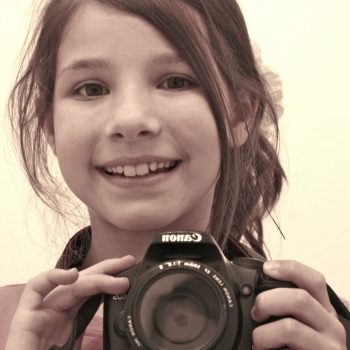 "Beauty can be seen in all things,
seeing and composing the beauty is what separates
the snapshot from the photograph."
– Matt Hardy
Julia sees beauty in all things. She sees it in the trees, in the clouds, in the butterfly that flitters by her face. But, mostly she sees beauty in the people around her. These people – her family and friends – are what she desires to capture for all to see.
She is eager to make photographs of the people she loves and, because of that, she captures beauty.