Walmart has some great recipe ideas for any holiday. In fact, you can find a plethora of recipes for your celebration – recipes for breakfast, lunch, dinner, and even hors d'voures can be found in their Holiday Entertaining Guide.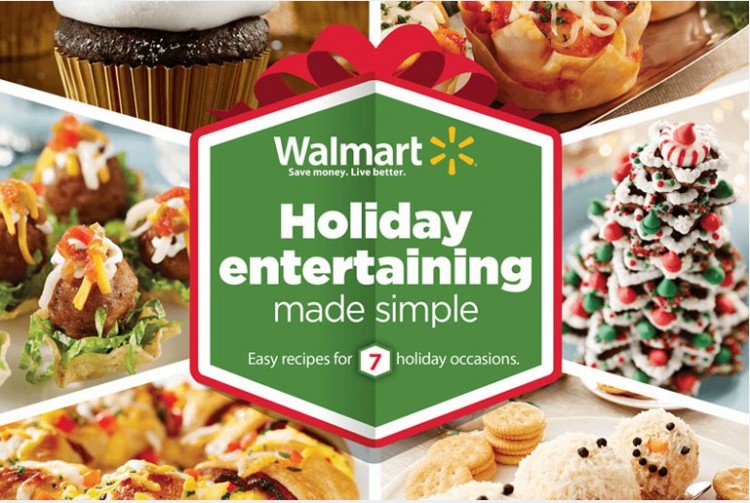 For our Christmas Eve celebration we are making Baked Brie Cups. With only 3 ingredients (we chose not to use pecans), they are incredibly easy to make and I'm sure they will be a crowd favorite!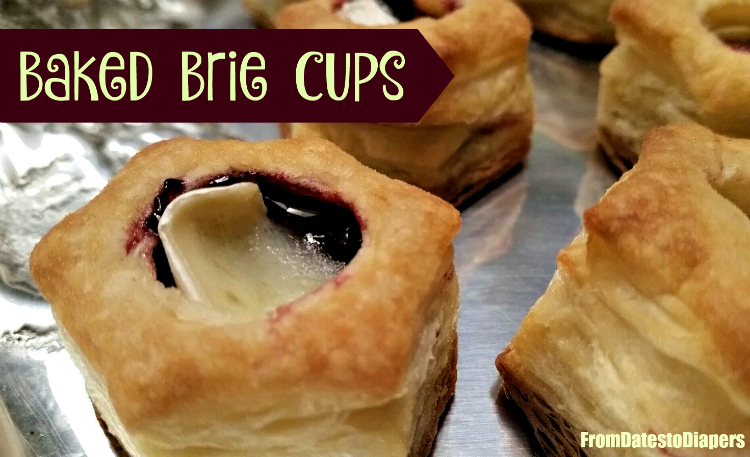 Ingredients:
1 pkg (9.5 oz) Pepperidge Farm puff pastry cups
2 tablespoons seedless raspberry jam
8 oz President brie cheese, cut into 24 pieces
1 tbsp chopped toasted pecans, optional
Instructions:
Step 1
Bake the Puff Pastry Cups according to package directions. Use the rounded end of a wooden spoon to poke down the hole in the middle of each pastry immediately after baking. Let cool.
Step 2
Heat oven to 350 degrees F. Spoon 1/4 teaspoon jam and place 1 piece Brie cheese into each pastry cup. Sprinkle with the pecans, if desired. Place the filled pastry cups onto a baking sheet.
Step 3
Bake for 5 minutes or until the cheese is melted. Let the pastries cool on a wire rack for 5 minutes.
Serve and enjoy!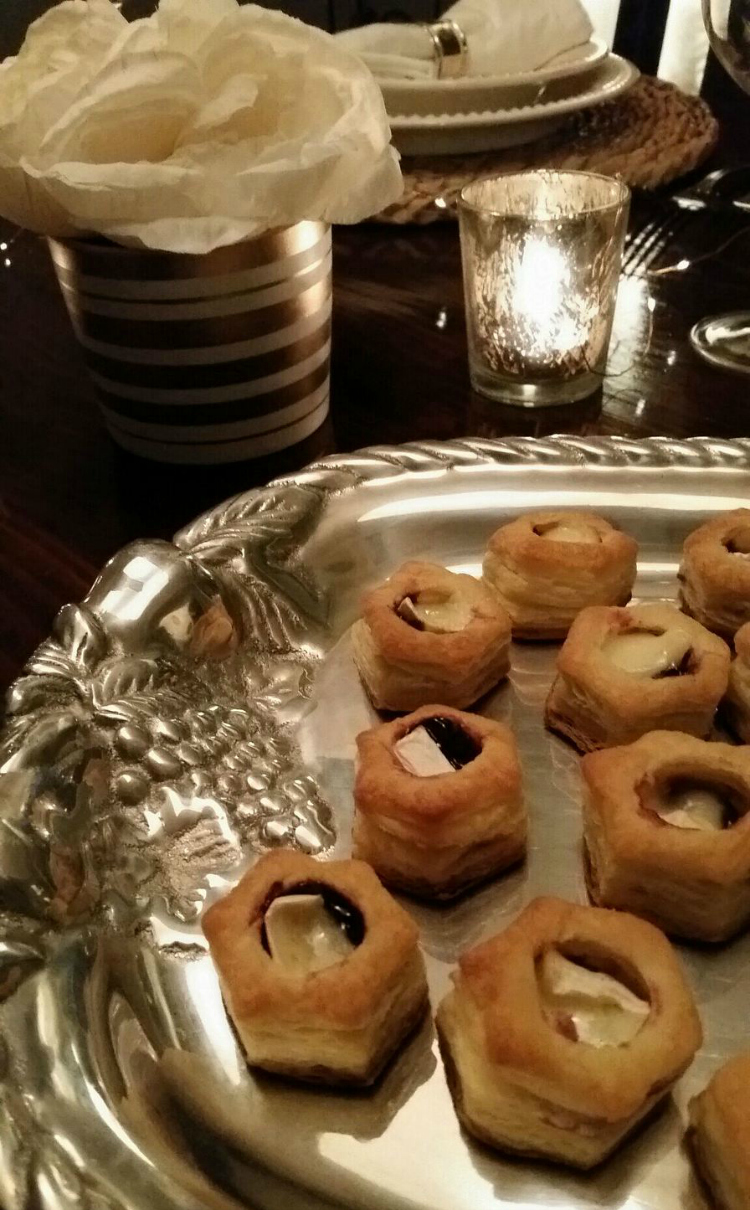 Truth be told, I plan to make more Baked Brie Cups for New Year's Eve, as well. They are just too easy and look so elegant!
As you prepare for your Christmas and New Year's Eve celebrations, keep in mind that you can check out Walmart's Entertaining Guide for loads of quick and easy ideas.
As a participant in the Walmart Moms Program, I've received compensation for my time and efforts in creating this post. All thoughts and opinions are my own.