So, I've talked a lot this week about getting ready  for school to begin. Uniforms, backpacks, other school supplies…. So much to purchase. Why ot have a little fun and personalize these items to match your personality?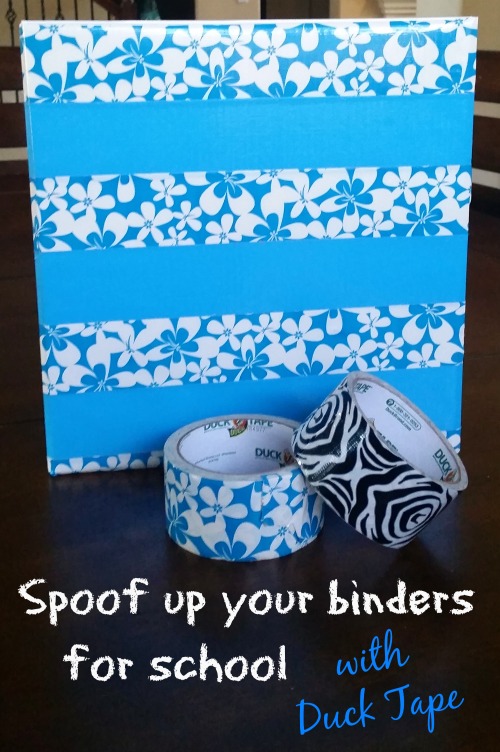 I gave Julia a small budget and creative license, and asked her to decorate her 3-ring binder and a couple of spiral notebooks however she pleased. As a new 7th grader, I was sure she would not disappoint.
She immediately picked out her favorite Duck Tape. At only $3.00 per roll at Walmart, she was able to pick out a variety of favorites. Once we got home she got to work.

She used two matching prints for her binder – a solid blue (her favorite color) and a hawaiian flower print – alternating the two. I'd say she did a pretty good job!
The great thing about Duck Tape is that you can use it to create new items out of nothing but the tape, or you can cover existing items to fit your style. Great for the older kiddos as they head back to school!
As a participant in the Walmart Moms Program, I've received compensation for my time and efforts in creating this post. All thoughts and opinions are my own.