There are some great movies on the big screen right now and I am excited to see a few. My older kiddos have already seen The Hunger Games: Mockingjay Part 1, and I must say that I am insanely jealous. I devoured all three books in a matter of days and saw the first and second on their opening days. Mockingjay has been out for a while, but I have yet to get away to see it. And it's killing me!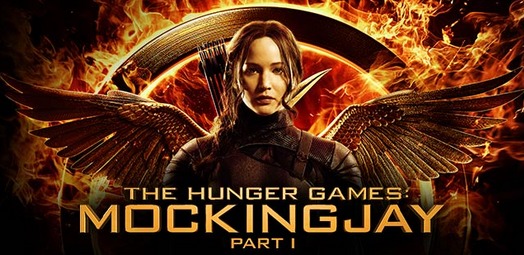 Have you seen Mockinjay? What did you think?
If you are like me and haven't seen it yet, be sure to buy tickets to The Hunger Games: Mockingjay Part 1 on Fandango.com and you could win a 2015 Mazda3 4-door!
Big Hero 6 and Penguins of Madagascar are on my younger kiddos' list of must-see movies this month, but I can't wait to take them to see Annie. It opens next Friday and I have already bought tickets to take the whole family… Buy 4, get one free on Fandango.com!
What movie are you looking most forward to seeing?
Enter to win one of two $25.00 Fandango Gift Cards
and stay tuned for details on how to win two more gift cards at our
Holiday Gift Guide Twitter party!
a Rafflecopter giveaway
Before you head off to the movies, I wanted to share that Fandango has launched a customizable Minions holiday video and digital greeting card maker! This greeting card is a perfect way to bring a smile to a loved one this holiday season. Who doesn't love the Minions?!  These digital cards are as much fun to create and send as they are to receive. In fact, I've made a card just for you. Here's a peek, but click through to see the full version. Be sure you turn your volume up!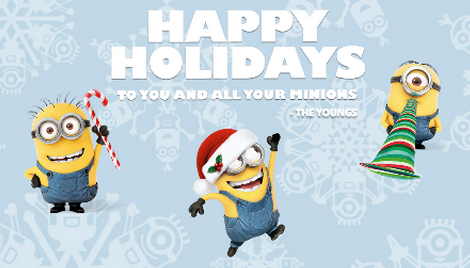 Disclosure: I am a part of the Fandango Family Blogger Network. I have been compensated for the creation and promotion of this post and giveaway. All thoughts and opinions are mine.