The weather here in Texas is so strange in the winter. Although the temps are falling way lower than a typical winter, I'm told it's pretty normal for it to drop or rise in temperature almost 30 degrees overnight.
I saw the following image yesterday on a friend's Facebook page and giggled. With snow fall one day last week, and warm sunshine the next, I'm finding this to be very true! (Thanks for posting it for me today, Gretchen, so I could grab it for this post!)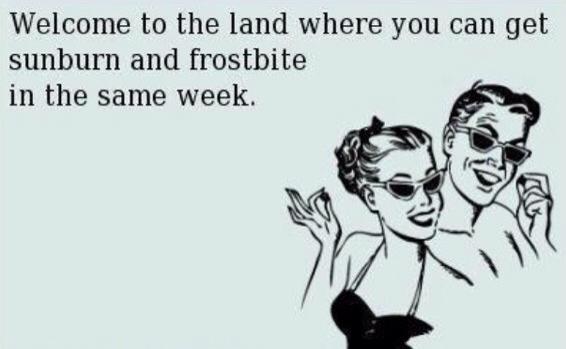 Again this morning, temperatures were below freezing, causing all sorts of havoc on the roads. School was first delayed and then cancelled, meaning all of the kiddos are home with me trying to stay warm.
What better to do on a cold winter day than make it a movie day? With Netflix streaming on our Apple TV, we found the perfect movie to keep us all entertained… Chitty Chitty Bang Bang!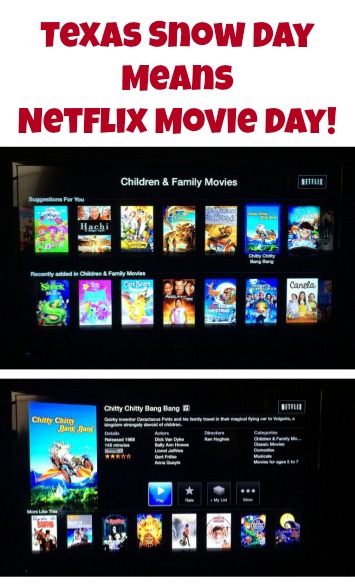 Disclosure: I am a part of the Netflix Stream Team. I have received product and services in exchange for my participation. All opinions and thoughts are my own.