Ray and I spent this last weekend in Dallas. We actually spent a night and full day more than originally planned, due to a snow storm in Salt Lake City just as we should have been flying through. Dallas is loads of fun and we definitely made the best of our free night away. (We have lots to share, so stay tuned.)
Needless to stay today was a lazy day. We did manage to get the older three kiddos off to school, but Josh was feeling a bit under the weather, so he stayed home and lounged with the rest of us.
Do you want to know what we did all afternoon? We played Angry Birds!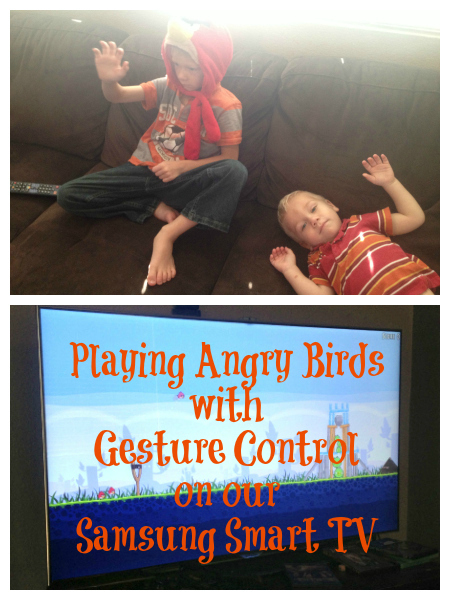 Playing Angry Birds on our Samsung Smart TV, using Gesture Control, is just as easy as playing on an iPad or iPod, but much more fun! There is this certain satisfaction you get when using your hand motions to pull the little birdies back and then release them onto the pigs. I dare you to try it!
This is post 5 of 8 Samsung Smart TV with Motion Control sponsored posts. All opinions are mine.