Why so many sponsored posts lately?
Although no one has actually asked me this this question, some of you may be wondering.
I actually asked myself this question as my brother and I were catching up the other day. He wanted to know how work was going and asked me about some of my recent sponsors. I replied that I felt bad that most of my posts lately were sponsored, simply because I felt like I was letting my readers down by not being more personal with my topics.
Does it make you feel like you're selling out?
Jake didn't ask the question to offend me. In fact, he apologized if I thought it sounded mean. Although I quickly became defensive, I wasn't upset. I began spouting off excuses as to why I have been publishing mostly compensated posts…
We need the income that my space – my little mom blog – is providing, just so we can maintain even a semblance of life as we knew it before becoming a completely self-employed family.
I was without a computer for several weeks and fell miserably behind.
I just lost all of my photos that I was going to use in posts where I talked about family activities and events. And, I hate to publish a post with pictures.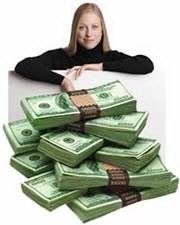 While some reasons are better than others, all of this is very true. But, there is another reason why there have been so many sponsored posts — I truly dig all of the companies and brands that I've talked about lately. But, more than that, I hope that the information I'm relaying to you is useful and fun.
I guess I think of a blogger who "sells out" as one who writes about anything and everything just because there is something in it for them. These bloggers accept items they know they will never use, simply because they can. They write about companies and brands even if they don't truly like what they are getting paid to tout. They clutter their sites with useless information and tacky ads, and their houses with stuff, all the while compromising their honesty and authenticity.
We all know plenty of bloggers who are truly selling out. And, I can promise you that I am not one of them.
Talk back!
As a blogger, do you ever doubt yourself and begin to fear that you're becoming a sell out? As a reader, what makes you feel like a blogger is selling out?