First, it was six beautiful handprints that graced my baby bump. Now, what could be better than an ocean sunset, complete with seven starfish – one to represent each of our blessings, to cover my belly?
I can almost hear those calming ocean waves now…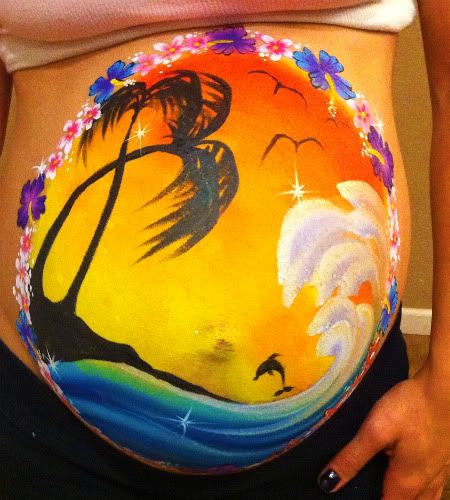 I have to say that it's just fabulous to have a talented artist, such as Lisa, use my big and bulging baby belly as a canvas to create such a beautiful work of art!