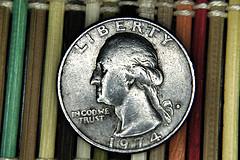 Allowance.
It's such a hot topic among parents with older children. Should allowance be given for completing household chores? Should it be given only as a reward for completing extra jobs around the house, or perhaps for not asking anything in return? Should an allowance be given to children at all?
I do believe that children should be taught how to manage money at an early age, but our children do not receive an allowance for doing their regular daily chores. They do, however, earn money in a variety of ways, not only from us, but also from various family members. Babysitting (a Mother's Helper, really), washing Dad's car, organizing cabinets and the pantry, helping with trips to the dump; these are all ways they may make some cash. It's hard earned and well appreciated.
Here's what my older kiddos had to say about allowance and earning money for completing extra jobs::
"Why would I get paid to help around the house? I should just do it to help the family." -Ethan, age 11
"I think we should do our chores and not get an allowance. You pay for our food and clothes, and stuff. We should be able to make money in other ways so we can buy the stuff we want, though." -Zach, age 11
"I like to do extra things to help you and make money for the stuff you don't buy me." -Julia, age 9
Do you give your children an allowance? How is it set up for your family? I'd love to hear about it!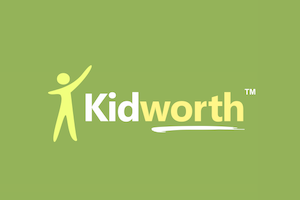 Kidworth is a free online tool designed to teach kids financial goal setting. Wether you give your children an allowance or simply reward them for completing extra tasks, it's a great idea to set up a Kidworth account. You would set up the account and together you and your kids could enter some goals. Whether they'd like to save up for guitar lessons or a donation to the local animal shelter, Kidworth can help them achieve their dreams.
This post was sponsored by Kidworth. All thoughts and opinions are my own.