As you well know by now, I love this time of year. While it is still quite warm here in Texas, and you will see me in flip flops most days, I am looking forward to the coming of cooler weather. Cooler weather makes me want to grab my favorite sweater and don my favorite boots.
Some of my favorite Fall-inspired outfits include a good pair of jeans (or jeggings) and a light pull-over sweater. I like to wear a fun scarf to add the perfect splash of color.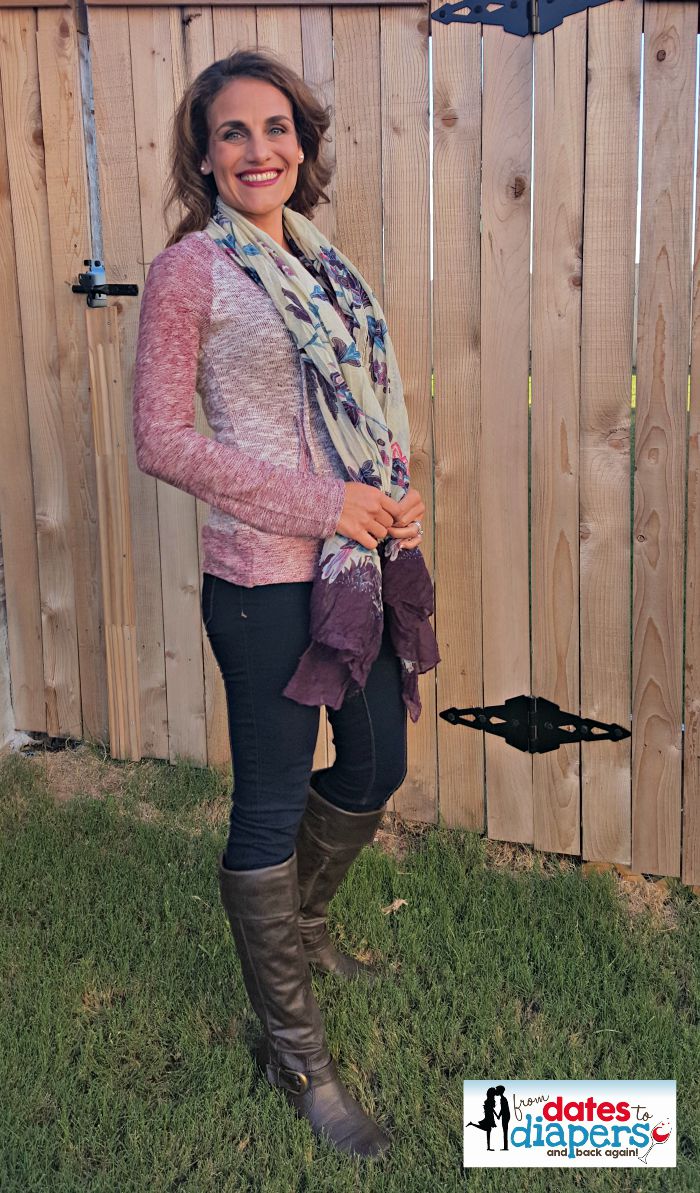 Jeggings really are the most comfortable in the denim family. They look just like a pair of skinny jeans, but they have a bit of give to them, like leggings. They button and zip just like a pair of jeans, but they have faux pockets, to avoid bunching around the hips.
I know we see everywhere that leggings are out and shouldn't be worn as pants, but I have to say that I totally disagree! A great pair of leggings can be very stylish when worn properly. Always pair leggings with a long sweater or blouse. Walmart has some great leggings with fun and colorful patterns, so I picked up a couple to add to my Autumn wardrobe. The best part is that these leggings are only $7.88! (I couldn't find them online, but look in the Junior section of your local Walmart – you'll be glad you did.)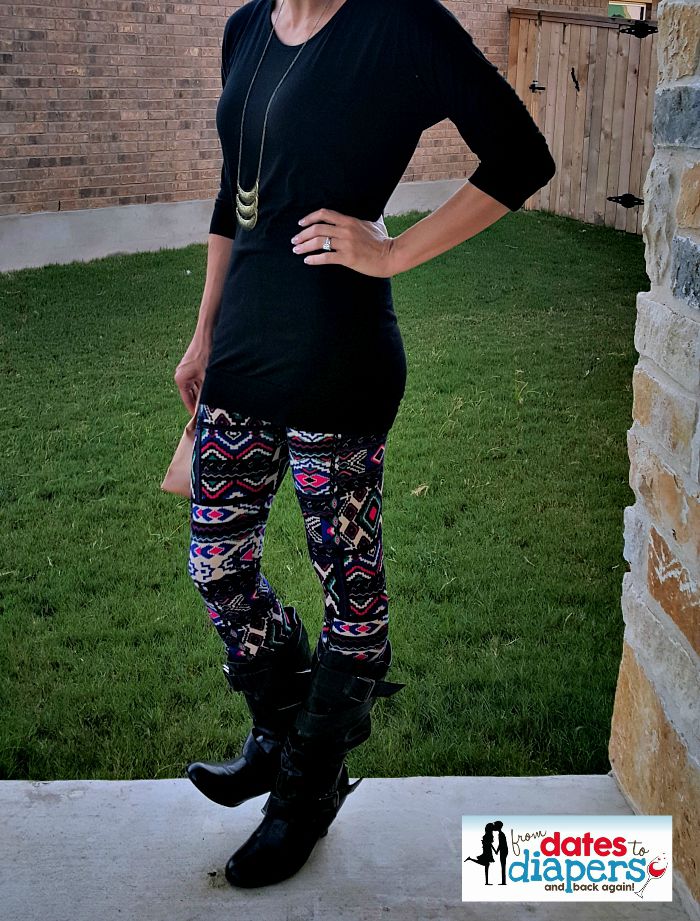 Would you wear jeggings or leggings? I challenge you to give 'em a try!
As a participant in the Walmart Moms Program, I've received compensation for my time and efforts in creating this post. All thoughts and opinions are my own.