I do not like to run (unless something or someone is chasing me). I can never seem to make it to the gym. Running after toddlers doesn't quite cut it any more, since I no longer have toddlers. And, I have never liked playing sports. But, staying active is incredibly important to me and my health. Exercise makes me feel better. It loosens up my muscles, strengthens my nerves, fends off depression and anxiety, and increases my energy levels significantly.
For this very reason, I have fallen in love with yoga. The simple and fluid movements have been stretching and strengthening my body and I feel better than ever. I'm not a huge fan of yoga pants, though. And I can't stand being cold, so my favorite capris are out right now.
Enter the most comfortable joggers I have ever owned. Okay, so maybe they are the first joggers I have ever owned, but I really, really like them. And, I got them at Walmart! I think they are fashionable, but they certainly are soft and warm. I actually wear them around the house, to run errands, to drop off or pick up the kids, AND to stretch. Maybe even all in the same day. Certainly not multiple days in a row. Ha!
Of course, when I am actually exercising, I throw on a headband to keep all my crazy locks away from face. And, when I am out and about, I complete the look with my favorite tee and a bright hoodie.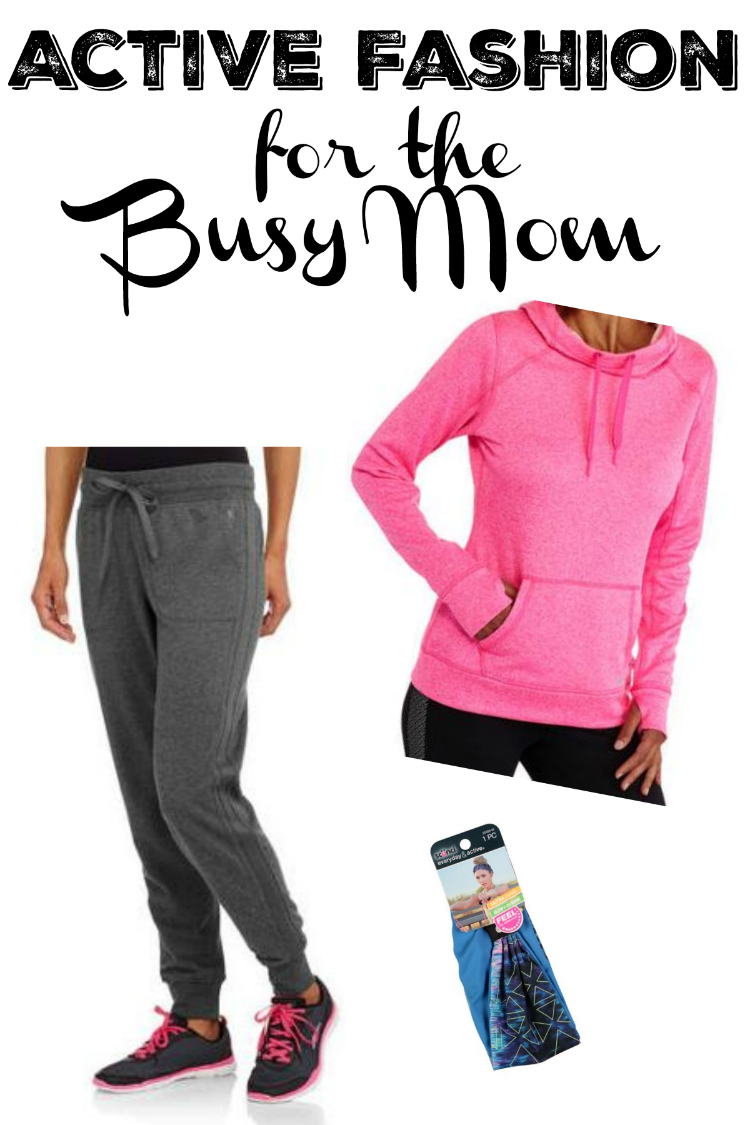 Get the look at Walmart:
Joggers (only sold in stores) $8.00
Pullover Hoodie $13
Headband $8.88
As a participant in the Walmart Moms Program, I've received compensation for my time and efforts in creating this post. All thoughts and opinions are my own.