Inspired by Marie's lollipop flowers, I decided to make each of our closest neighbors a special mini Spring cake with flowers of our own.
The kids and I mixed up two different cake mixes and poured them into five mini loaf pans and our Wilton UltraGold square pan.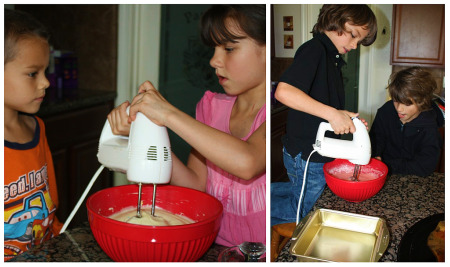 While our cakes were baking, we created our flowers using toothpicks, marshmallow bunnies, gumdrops, Reese's mini Peanut Butter Cups and Hershey's Kisses.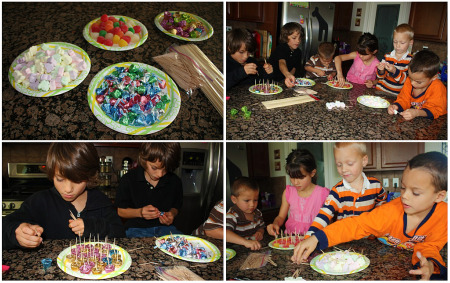 Once our cakes were completely cooled, we frosted them with green frosting, sprinkled the top of each with green-colored coconut flakes, and began planting!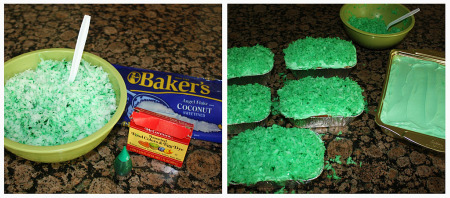 Assembling our garden was the most fun part! I created a garden on top of the biggest cake, while some of my kiddos created a smaller one. We added Runts Freckled Eggs, for that finishing touch, and we were ready to deliver our sweet Spring gardens.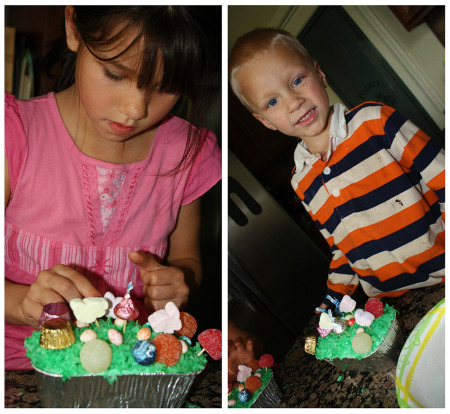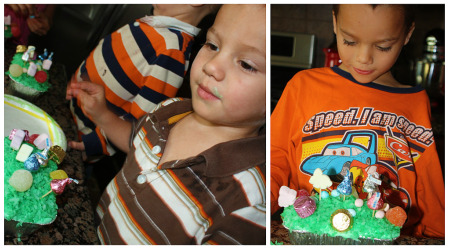 They were incredibly easy to create and a whole lot of fun. Besides, they are super cute, if I do say so myself!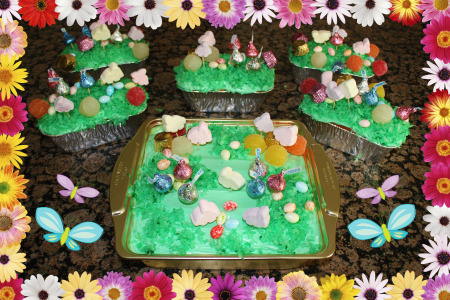 Square pan provided by Wilton.