Tonight, while Daddy was snowboarding with our twins (yes, on in to the dark), I decided that I needed some air. Of course I had to bring my youngest four along on my quest for this new air, but I HAD to get out of the house.
So, I did what any insane mom with four young kids should do when she feels antsy. I took my little darlings out for pizza and promised them ice cream.
Only my kids didn't act like little darlings.
They squirmed and fidgeted. They crawled under the table and tried to crawl over the table. They chattered incessantly. Quite loudly, I must add. They filled their cups with root beer. And then pink lemonade. They spilled their root beer. And their pink lemonade.
And instead of enjoying this time out with my four youngest children, I grumbled and complained. I raised my voice and reprimanded them. I took back my promise of ice cream.
And now, after they have all been tucked in and are sound asleep, I feel bad.
After all, they were just being kids. Kids fidget. Kids are loud. Kids spill stuff.
But I was worried. Worried about what others may think. Worried about what the parents of the beautiful little girls, both sitting quietly as they played on their bright blue DS, would think of me – the crazy mom with four unruly, and very loud, little brats.
So often do I worry about how we may be perceived that I forget to enjoy my children. I mean truly enjoy them.
Too often do I shush my children from speaking their minds for fear that we, as parents, would be seen as too lenient. Or that we may believe that ourselves.
Sometimes I even squelch their feelings, because kids shouldn't be allowed to dislike a person, or feel anger towards someone for not believing them, right?
I find myself, on occasion, feeling as though I am simply suffering through this season of child-rearing, instead of truly enjoying these short days with the amazing little blessings God has given us to love.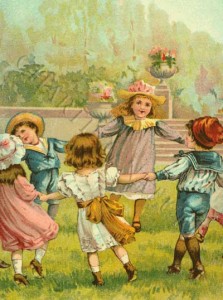 My prayer, in this new year, is that I would ::
listen to my kids more,
shush them less
see things through their eyes,
not force them to see things through mine
play with my children more,
make fewer excuses
laugh more,
worry less.