Did you know that coconut oil has some pretty amazing uses? Not only is is great for cooking, but it is wonderful for skin, hair, and nails. I prefer to use unrefined, cold-pressed, organic, virgin coconut oil and Walmart carries one of my favorite brands – Nature's Way. It's nice and creamy and doesn't taste too nutty.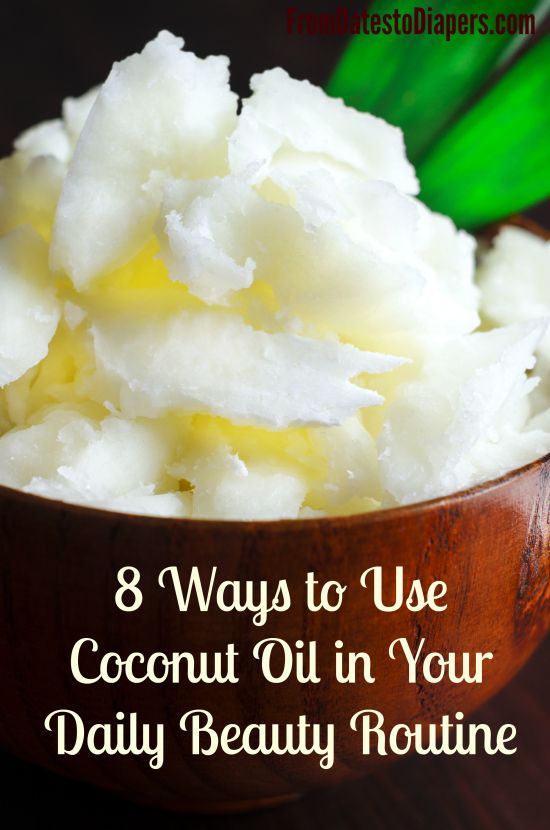 For skin:
Remove your makeup – From waterproof eye makeup to your foundation, remove all of it with some creamy coconut oil.
Reduce fine lines and dark circles – Whip up some coconut oil with a few drops of Frankincense essential oil and apply to face after cleansing. Watch fine lines and dark circles all but disappear.
Moisturize your skin – Apply coconut oil to your damp skin right after showering. I love adding some Ylang Ylang essential oil to create a sweet perfume that lingers all day.
Massage away your stress – Coconut oil makes for a wonderful massage oil. It's not at all greasy and is the perfect way to relax away your stress and worries.
For hair:
Hydrate your hair and bring back the shine – Apply a generous amount of solid coconut oil to your wet hair, from the roots to the tips, after shampooing. Let sit in hair for 3-5 minutes and rinse thoroughly.
Promote hair growth – Add a few drops of Lavender EO and/or Cedarwood EO to your coconut oil before massaging in to hair and scalp to promote growth.
Manage frizz – I have very frizzy hair. I like to take just a few small drops of coconut oil and get rid of frizzy flyaways but rubbing gently over styled hair.
For nails:
Soften your cuticles and strengthen your nails – Apply to the base of your nails to soften your cuticles, get rid of hang nails, and strengthen your nails.
Beauty from the inside out:
Detoxify and boost your immune system – Take a tablespoon of coconut oil and swish in your mouth for 20 minutes each day. You will notice an increase in energy, fresher breath, and overall better health. (Read more about oil pulling.)
As a participant in the Walmart Moms Program, I've received compensation for my time and efforts in creating this post. All thoughts and opinions are my own.