We became husband and wife on that squeltering August evening, ten years ago today.
I vowed to love, honor, and cherish him for all the days of my life.
We became a new family. Just the two of us.
We began a journey. A wonderful journey.
And now, ten years later, I love him more than I did that day.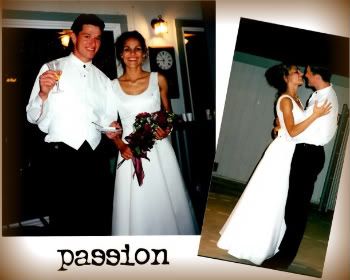 Happy Anniversary to my best friend, my love!
.
When I found the one my heart loves, I held him and would not let go…
Let him kiss me with the kisses of his mouth ~ For his love is more delightful than wine.