I was so incredibly happy each and every time I discovered I was carrying a new life, even though not one of my six positive pregnancy tests were expected. I remember clearly how nervous and excited I was as a newly married young woman to discover that I was going to have our first baby. Then, to be shown two little heartbeats in jellybean-shaped babies at my very first ultrasound – oh, how surprised we were!
Truth be told, we were also pretty scared, especially since I was so sick the entire 7 months I was pregnant. (Yes, only 31 weeks.) Was it "normal" to feel this sick all the time? Are the babies ok? What do we do now? Who can we trust to guide us through our pregnancy?
My grandmother had eight children of her own, my mother carried and delivered five of us, and several of my aunts had babies. While I turned to my family members with a lot of my questions and concerns, none had carried twins, so I picked up a few books to help me navigate through this new territory.
Oh, how relieved I was to discover that my experiences during my pregnancy, labor, and delivery that first go-round would most likely not be repeated as I continued to have babies. But, I was also relieved to know that what I was experiencing while pregnant with my twins was, in fact, quite "normal."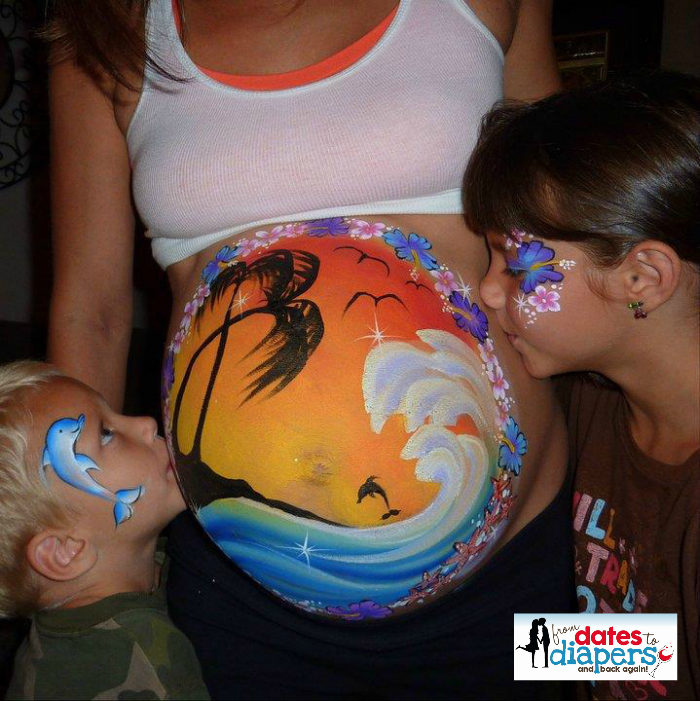 Now, almost 15 years later, I've carried and delivered five more babies and all were born healthy and strong, but I knew what to expect. For the most part.
So, I'm pregnant with my first baby… Now what?
Here are seven things you can expect when you are expecting:
You may feel tired. Most of the time. Don't fight it. Rest, as often as is possible. After all, you have a new little life to nurture and grow, even if you can't feel him or see him yet.
You may experience morning sickness all. day. long. I was sick most days through five of my pregnancies and I still wonder why people refer to it as "morning sickness." However, on the flip side, you could have a pregnancy that makes you feel energetic and lively. Hey, it's possible – it happened to me twice!
You may have sudden urges to eat (or just smell) certain foods or combinations of foods. Don't, however, be alarmed if you don't have any cravings. I only had food cravings during a few of my pregnancies. My husband still likes to tease me about the night he went out to buy me a box of strawberry cake mix at midnight, because I just had to have strawberry cake. I baked the cake and it sat there. I only just needed to catch a whiff of the cake baking to have my carving satisfied! Weird, right?
There is nothing quite like feeling your baby flutter around inside of your womb for the first time. Remember these flutters when she doesn't have much room in there and begins to kick you while you try to sleep!
You will have to pee. A lot. Not just late in the pregnancy when you can feel Baby sit on your bladder, but from the very beginning. That little one dances on your bladder from day one, my friend.
The pregnancy glow if for real. As your pregnancy hormones begin to rage, your face may initially break out in the worst case of acne you've ever had. But then, just as quickly as it came on, your face will clear and you really will begin to glow.
You will grow in places you didn't think possible. Your breasts will swell, your hips will expand, and your feet may even grow a size. But, more than all that, your heart will fill with love for the new little person you are growing.

As a mother of seven, I can assure you that you never have to feel alone while baking that little bun in your oven! There are a plethora of resources out there to help guide you along this journey. Blogs, books, friends, and even strangers can be a huge help to ease your worries and concerns. Don't be afraid to ask lots of questions!
If you are looking for a safe and simple way to learn about your baby and her risk of any specific genetic conditions, without an invasive diagnostic procedure, look in to Panorama Prenatal Testing. Knowing if your baby has risks can help you better prepare to meet your baby's needs and feel confident as you head into parenthood. You can learn of any potential risks as early as 9 weeks gestation, giving you peace of mind early on.
But, the Panorama Test is not just for high risk pregnancies or to rule out genetic conditions. You can also find out the gender of your baby with incredible accuracy as early as 9 weeks. That is, if you want to know, of course.
Check out Panorama on Twitter, on Facebook and Pinterest.
Disclaimer: This is a sponsored post. However, as always, all thoughts and opinions are my own.